Spinal deformity
Skeletal irregularities place strain on the vertebrae and supporting muscles, tendons, ligaments and tissues supported by spinal column. These irregularities include scoliosis, a curving of the spine to the side; kyphosis, in which the normal curve of the upper back is severely rounded; lordosis, an abnormally accentuated arch in the lower back; back extension, a bending backward of the spine; and back flexion, in which the spine bends forward.
Spinal deformities can affect people of all ages but are most common in adolescents. The cause of these conditions are unknown,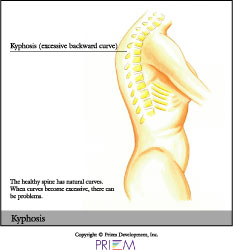 but abnormal bone and muscle growth are thought to be a contributing factor.
Spinal deformities become serious when they progress and threaten to cause severe pain and/or permanent disability. In other cases, some people with spinal deformity may not even know they have it. Treatment of these conditions aims at minimizing progression of the disease and preventing further growth.
About Us | Treatment | Spine Conditions | Educational Resources | Contact Us
Disclaimer:
Pictures of the spine center physicians, staff, patients and facilities are for educational purposes related to Quincy Spine Center only and are Copyright @ 2016.
Home Remedy Book

Get our 36-page Home Remedy Book that has special stretches that relieve many pain symptoms. Click here to request it.
Quincy Bundled Rate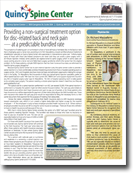 Click here to find out more about a simple 20 minute office procedure — at a $500 bundled rate — that can eliminate the need for spine surgery.

Exercise Library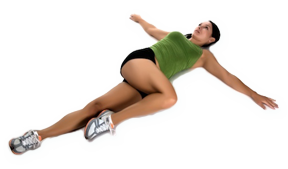 Click here to see our exercise library with special exercises that can make your back stronger, more flexible and resistant to future strain.
Anatomy Library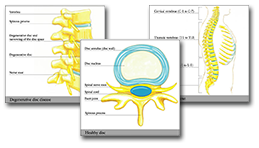 Click here to view educational medical illustrations that reveal what causes back and neck pain.